Regular price
Dhs. 49.00 AED
Regular price
Dhs. 79.00 AED
Sale price
Dhs. 49.00 AED
Unit price
per
Sale
Sold out
THE REVOLUTIONARY NOSE HAIR TRIMMING TWEEZERS BEYOND IMAGINATION!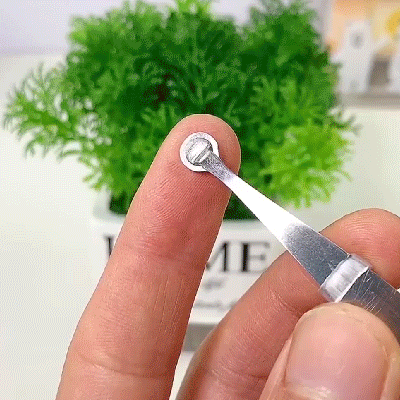 * Revolutionary Trimming Tweezer
Perfection can easily be ruined by that one strand of nasal hair protruding. Attempts to remove nasal hairs by plucking or cutting with scissors can cause skin irritations, infections, and scars. Safety is very important to us, so this revolutionary Trimming Tweezer has no blades at all to prevent any cuts to the skin. Despite having no blades, Trimming Tweezers can deliver outstanding trimming results, with our Special technology. 
NO MORE PAINFUL PULLING OF EMBARRASSING NOSE HAIR!
* A Perfect & Thoughtful  Gift
Maintain hygienic satisfaction and durability by simply rinsing with water after use and a little care from shock or impact. A perfect gift for grooming nose hair without pain for the loving boyfriends, co-workers, and caring fathers out there!

Just about everything you can expect from Trimming Tweezers, it performs well, safe, easy to use, and does not need to concern about coming apart like other scissors. It's portable and it's not sharp at all but it's very easy to cut. It's amazing how it gets cut off even though it doesn't even have a blade.  It is not sharp so that it is also good for kids and easy to carry for traveling.

- Lawrence Griffin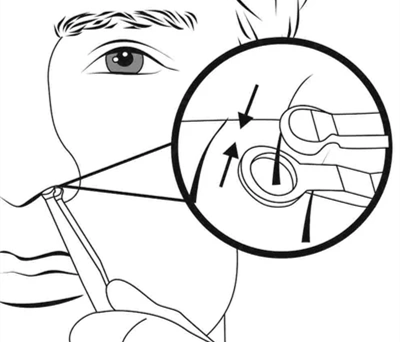 FEATURES
●
Superb Craftsmanship
   The Bite Fits Tightly & Smooth Edges & Easy Trimming
●
High-quality Stainless Steel
   Anti-corrosion & Durable & Keep Luster
●
Human Round-tipped Design
   Can cut off the fine hairs & Doesn't damage the skin
●
One-piece Handle
   Save Effort & Comfortable Grip & Not Easy To Fall Off
●
Lightweight Design
   Versatile & Not Easily Deformed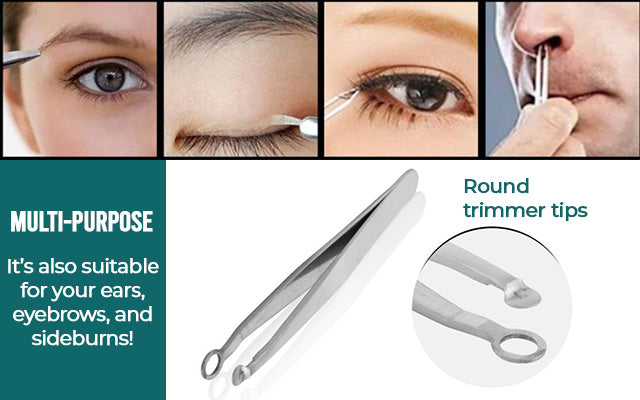 DESCRIPTION
✔️ SAFE TRIM
Comes with round trimmer tips that are safe for the nose and offers a very discrete clip! You can quickly and safely remove unwanted hair without risking nicks and skin irritation by just putting the round head part inside the nose while drawing a circle. 
✔️ SIMPLE & PAIN-FREE
No batteries, no charging, and not even a mirror is needed! The tip ring, which acts like scissors, has the appearance of tweezers but without sharpness. No more pulling & plucking! Helps you to trim nose hair without pain.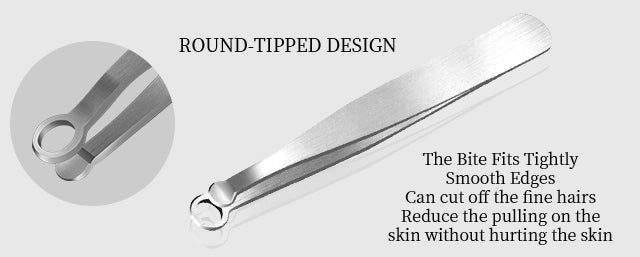 ✔️ ANTI-RUST & DURABLE
Made of stainless steel material for excellent durability without rust and designed to last a lifetime. This trimmer features a sleek stainless steel appearance and won't scratch or dent.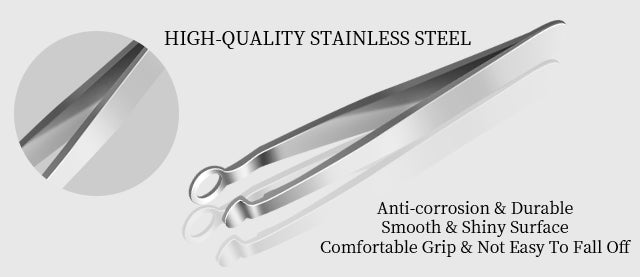 ✔️ MULTI-PURPOSE 
Your nose isn't the only area that this trimmer can be used. It's also suitable for your ears, eyebrows, and sideburns! For ladies, It can swiftly trim unwanted hair and is ideal for more delicate details like eyebrow shaping. This safe trimmer is also useful for stray hairs on your body, for guys and girls! 
✔️ WATERPROOF & PORTABLE
It is water-resistant to make cleaning simple and can be used in or out of the shower. Its small size and secure design mean that you can carry it in your briefcase or jacket pocket discreetly. This makes it ideal for travelers and commuters.
✔️ GROOMING GUIDE
Ugly and embarrassing nose hair overflow has been a common and troublesome issue for many people. These nose hairs can also be taken care of swiftly and comfortably! Nose Hair Trimming Tweezers are perfect for sophisticated modern people who are impeccably groomed and looking for a more polished appearance! Also, it can be a simple and thoughtful gift idea.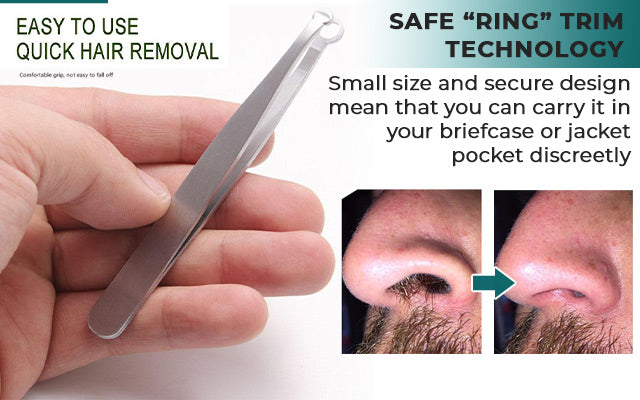 SPECIFICATION
●Materials: Stainless Steel
●Weight: 13 G /  oz
●Size: 9.5 × 1 CM / 9.5 x 4.5 inches
●Color: Silver
● Package Contents: Multifunction Trimming Tweezers× 1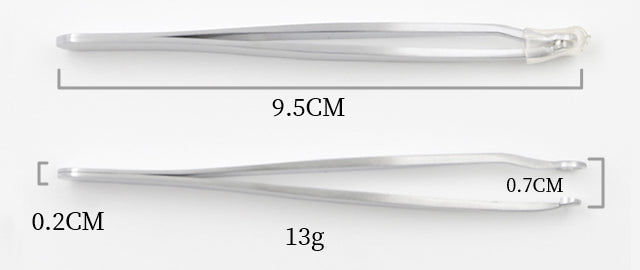 Share
View full details